Condos and Apartment Buildings:
- No initial cost to condominium corporations – all costs are absorbed by a condo owner.
- Ability to automatically recover electricity costs without extensive infrastructure improvements, such as metering and/or providing separate line to each charger.
- Ability to maximize utilization of the existing surplus of electrical capacity without limiting charging needs of the residents.
- No need to do extra accounting as all money and reports submitted to a condominium corporation by ChargePoint automatically.
- Track revenue, consumption and cost using ChargePoint Portal.
- Eligibility for provincial hardware and installation rebates.
- 24/7 live driver support in English and French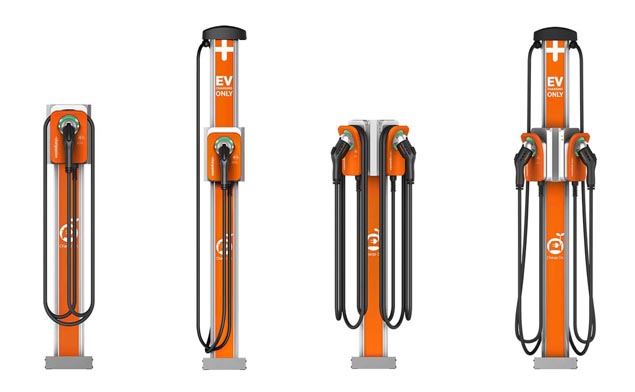 ChargePoint Multi-Family Home Brochure
Manufacturer:
ChargePoint, California, USA
Connection:
Cellular signal
Charge Rate:
40 km per hour
Charging cable:
18/25 Foot
Mounting type:
Wall Mounted / Bollard
Application:
Indoor and Outdoor
Operating temperatures:
-30 to +50 C
Power sharing group:
Up to 10 units
Software license:
CAD 25 / month
Customer support:
24/7 ChargePoint, USA
Price per unit:
From CAD 1,999